Would you like to run a Secret Santa draw for your family? Or are your going to help out at work and run the draw for you and your colleagues? Santulator is the tool for you. Running the draw is easy and you'll create a beautiful personalised PDF file for each participant, a bit like a little Christmas card, telling them who to buy a present for. Just for fun you can add a secret password to these files to add a bit of mystery to the draw and so you don't accidentally see all the results yourself.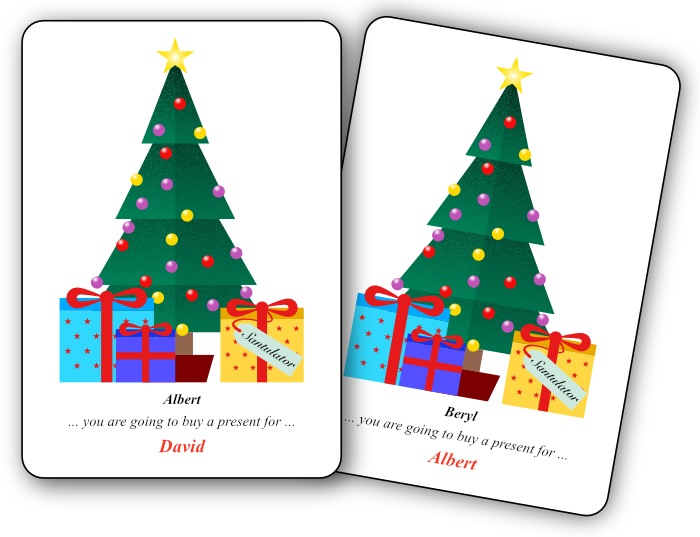 Santulator protects your privacy as you don't have to send details of your friends and family to a random place on the internet. Instead you download and install the program on your Mac, Windows PC or Linux computer and run everything there.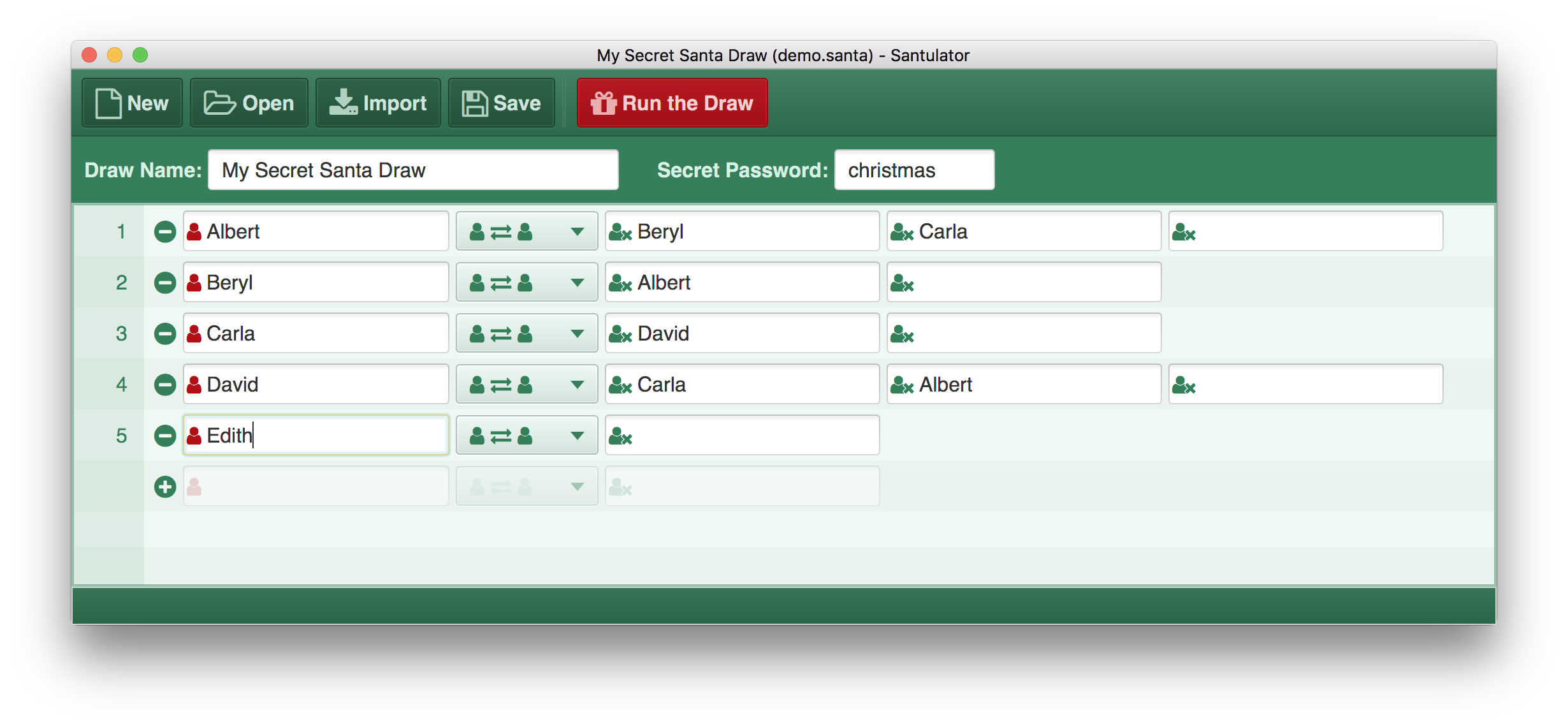 The program is completely free of charge, has no advertising and is Open Source software. The download page tells you everything you need to know to get started using Santulator.